Upcoming Events
Quad City Storm Hockey Fundraiser
November 10, 2018 - The Quad City Storm supports Healing on the Fly. The Storm is offering discounted tickets and portion of the ticket sales will be donated to Healing On The Fly. Come Out on veterans day and enjoy our local hockey team and support our local veterans. Purchase tickets here!
Once you click the buy now button select your paypal account or select debit or credit card - fill in your address so we can mail your tickets to you and your email so we can confirm receipt.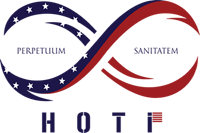 Perpetuum Sanitatem HEALING ON THE FLY is a 501c3 and has a unique approach to supporting those who served. Our Mission is to provide perpetual healing, both physical and emotional, to veterans of the Quad Cities. Perpetuum Sanitatem (HOTF) is a network designed to provide the veteran a multitude of opportunities to engage and to decide just how to connect with other veterans, nonprofits and volunteers supporting veterans. 'On The Fly' is a term meaning 'while in motion or progress'. HOTF allows for continuous support for the healing process. This is not a one time occurrence but designed to provide continual support. This network will coordinate, fund and manage veterans support throughout the Greater Quad Cities Area. Please join us by supporting our efforts to make a measurable difference
Free Dental Care for Veterans
Parking Lot Across from MS Fair Grounds
2720 West Locust Street
Davenport, IA
Aspen Dental will be providing local veterans with free dental care on Tuesday, May 8. Our MouthMobile (a dentist's office on wheels!) will be parked at the address above. The event runs from 9am-3pm.
TEE IT UP for Healing on the Fly
Monday, May 21st, 2018
Duck Creek Golf Course
Bettendorf, IA
Registration begins at 11:00 a.m.
12:00 p.m. Shotgun start
All proceeds benefit a local Quad City Veterans Organizations
---
NDIA Iowa_Illinois Chapter Midwest Government Contracting Symposium 2018
NDIA Iowa_Illinois Chapter Midwest Supports Healing On The Fly
Join us for appetizers and a cash bar and visit with our exhibitors, meet old and new friends and colleagues to wrap up the day. We will also have a Wine Pull to raise funds for Healing on the Fly, a local Quad Cities Veterans non-profit support organization that assists with reconnecting veterans to civilian world. Buy a chance to help, and take a great bottle of wine home!
Dates: May 23 - 24
7:00 a.m. - 4:30 p.m.
TaxSlayer Center
1201 River Drive
Moline, IL 61265
Get Directions
Description
WHO SHOULD ATTEND AND WHY!
Are you in Construction, IT, Manufacturing, Manufacturing Support, Logistics or Professional Services?
Midwest Government Contracting Symposium
View complete details HERE
The 2018 Midwest Government Contracting Symposium is in its 11th year in the Quad Cities. This event has evolved over the years from a focus on small business towards a focus on all businesses interested in government opportunities. It has become the single most important conference for all businesses to gain insider knowledge and tools to best prepare them for government opportunities with organizations on the Rock Island Arsenal. Companies and Government agencies attend to share information on the current issues surrounding government contracting. Expert panels comprised of industry and government personnel will share real world scenarios and best practices; and small businesses, government agencies, and government prime contractors have the opportunity to network and connect to identify business opportunities.
This two-day event will not only provide the Advanced Planning Briefing for Industry for organizations located on the Rock Island Arsenal, but will also be an opportunity to learn and connect in ways that will help businesses acquire the skills and information they need to increase revenues and goals.
Complete details available at http://www.ndia-ia-il.org/
- Agenda / Topics (will be updated accordingly)
- Registration Information
- Sponsorship / Exhibit Space Availability
- Hotel Accommodations ... and more